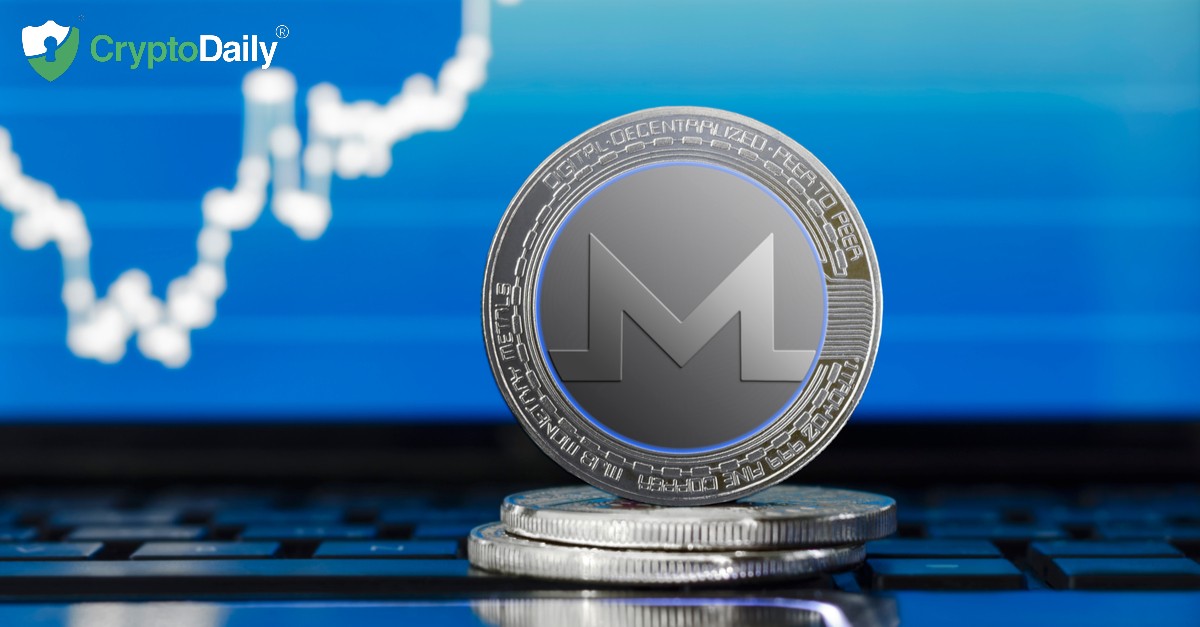 This analysis brought to you by RoboForex.
The Monero preserves the current impulse and keeps going upwards. On Tuesday, October 27th, it is trading around 134.85 USD.
Since a week ago, the XMR has renewed the highs again. On D1, the Monero is forming another bounce off the support level. The goal of the correction in the uptrend is the nearest support level. Also, the quotations are aiming at breaking through 0.0% Fibo. The MACD histogram is nearing zero, while the signal lines are forming a Black Cross that will signal another correction. If you look closer at the XMR/USD chart, you will see that the pair is going to correct, then secure its positions, and renew the highs. The aim of the growth is currently at 145.00 USD.
On H4, the Monero is also forming a bounce off the resistance level. Judging by the previous movements, the pair might go on correcting to the nearest support level. The Stochastic is forming a Black Cross near the overbought area, while the price on the chart has decreased to play off the signal. Looking at all this, we may suppose that the correction to the support level remains the priority. Upon performing it, the pair may resume the uptrend. As on D1, the goal is at 145.00 USD.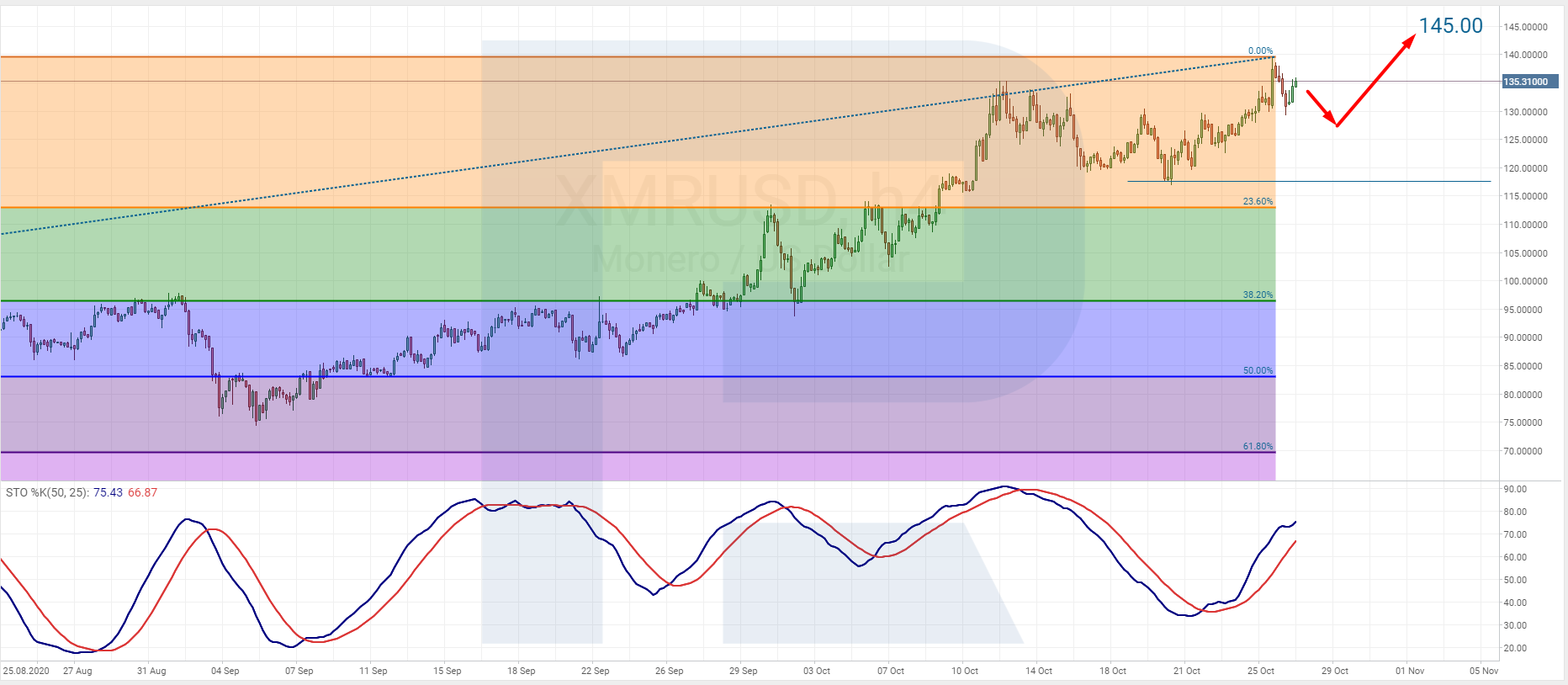 The XMR did get a fundamental impulse for growth. The company has implemented an update improving the scalability of the network. Also, the network node called Oxygen Orion was optimized.
During the update, the developers used a ring signature CLSAG, which is top-important for the transition of Monero to a high-performance network.
The update provides for cutting down on the time of transactions by 10-25%, which is a serious step for Monero. The XMR is aiming (in the long run, of course) for the first place in the rating of confidential financial assets; however, this needs further work.
Apart from scalability and performance, the update also improved certain safety issues. One of the previous software editions called Dandelion ++ was improved. Investors will definitely be happy about the improvement of safety.
For now, Monero is managing to avoid the requirements of the Drug Enforcement Administration and Internal Revenue Service which are struggling to make all the transactions in the network under their control.
By Dmitriy Gurkovskiy, Chief Analyst at RoboForex
Disclaimer
Any predictions contained herein are based on the author's particular opinion. This analysis shall not be treated as trading advice. RoboForex shall not be held liable for the results of the trades arising from relying upon trading recommendations and reviews contained herein.
© 2020 CryptoDaily All Rights Reserved. This article is provided for informational purposes only. It is not offered or intended to be used as legal, tax, investment, financial, or other advice.