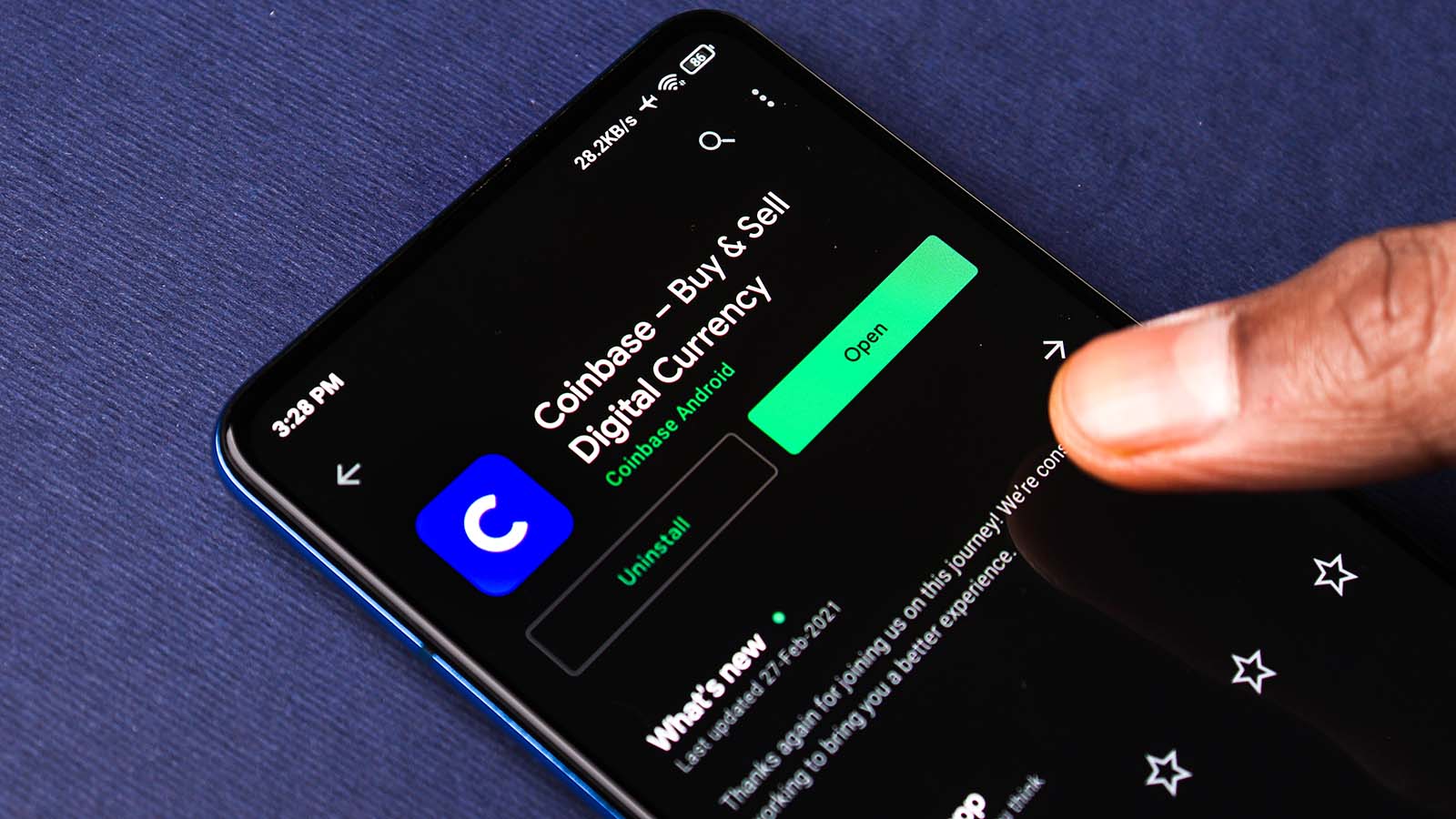 The listing of Coinbase (NASDAQ:COIN) is probably one of the most important developments for the cryptocurrency market. There is ample evidence that points to wider adoption of Bitcoin (CCC:BTC-USD) and other altcoins. And the listing of Coinbase indicates growing acceptance of regulators for cryptocurrencies.
I further believe that Coinbase is like Tesla (NASDAQ:TSLA) in fiscal year 2010. The latter launched an initial public offering and the initial years for TSLA stock was characterized by skepticism by a large group of investors. Tesla did prove the naysayers wrong and the stock went on to be a value creator.
I believe that in the next 3 to 5 years, Coinbase stock will be significantly higher from current levels.
It makes sense to hold Coinbase in the long-term portfolio. Below, I'll discuss the reasons to be bullish.
The Growing Adoption of Cryptocurrencies
In June 2020, there were 73 million global crypto users. In January 2021, the number of crypto users surged to 106 million. It's clear that crypto adoption has been rapid in the last few quarters with the surge in Bitcoin.
The surge is also evident if you observe Square's (NYSE:SQ) Cash App, which witnessed strong monthly user growth. For FY2020, the company reported 3 million Bitcoin active customers. Just for January 2021, more than 1e million customers purchased Bitcoin for the first time.
It seems clear that the adoption of crypto is at an inflection point. It's not surprising that the likes of PayPal (NASDAQ:PYPL) have also allowed buying and selling of crypto from their platform.
In February 2021, Mastercard (NYSE:MA) also included crypto onto its network. The company believes that "digital assets are becoming a more important part of the payments world."
The trend is in favor of cryptocurrencies and Coinbase stands to benefit.
I will not be surprised if the rate of adoption increases in the coming years as the crypto world offers more diversified investment options. As an example, "Deposits in DeFi applications grew from about $1 billion in June to just under $40 billion by late January 2021." Cryptocurrencies that earn interest are likely to attract people along with stable coins.
Coinbase Is Growing Fast
With growing adoption of crypto, Coinbase has witnessed robust growth. For FY2019, the company reported 32 million verified users and 1 million monthly transacting users (MTU). For FY2020, verified users and MTUs increased significantly to 43 million and 2.8 million, respectively.
Furthermore, for the first quarter of 2021, the company reported 56 million verified users and 6.1 million MTUs. With a surge in transaction users, Coinbase is well positioned for strong revenue growth. I believe that MTUs will continue to trend higher in the coming quarters.
The company's addressable market is anyone with access to a smartphone. That's 3.5 billion people. With 56 million verified users, the company has ample headroom for user growth.
In terms of market share, the company reported $223 billion of assets on the platform. This represents 11.3% of the crypto asset market share. As a matter of fact, the company's asset market share has increased from 4.5% in FY2018 to current levels. All these metrics look attractive. The company's user base is swelling coupled with healthy growth in market share.
For FY2020, Coinbase reported revenue of $1.27 billion. For the current year, the company has guided for revenue of $1.8 billion. This would imply year-over-year growth of 41%. Importantly, the company has guided for adjusted EBITDA growth of 108.7% to $1.1 billion. With an adjusted EBITDA margin of 61%, the business seems to be a long-term cash flow machine.
Another important point to note is that Coinbase has 7,000 registered institutions. In the last few quarters, institutional interest in crypto as an asset class has increased. This is another key top-line and cash flow growth trigger.
Concluding Views
With the IPO proceeds, a key objective is to increase sales and marketing efforts. This is likely to translate into robust growth in verified and transacting users in the coming years.
Further, the company's EBITDA margin suggests that operating and free cash flows can be robust as transacting users swell.
Coinbase stock surged to a high of $429.5 on listing. The stock has cooled off to current levels of $295. I believe that fresh exposure can be considered with a medium- to long-term investment horizon.
On the date of publication, Faisal Humayun did not have (either directly or indirectly) any positions in any of the securities mentioned in this article.
Faisal Humayun is a senior research analyst with 12 years of industry experience in the field of credit research, equity research and financial modeling. Faisal has authored over 1,500 stock specific articles with focus on the technology, energy and commodities sector.