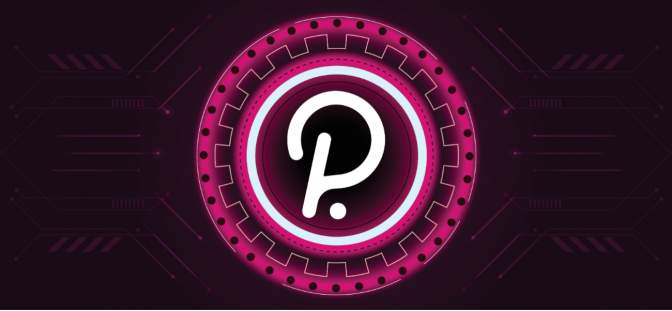 If you have a savings account, you probably already know that banks provide you with interest simply for leaving your money in your account. But did you know that it's now possible to earn interest on your cryptocurrency investments as well? 
Our guide will help you learn more about how to earn interest on Polkadot holdings you have in your wallet — and how to add Polkadot to your list of investments. 
Step 1: Open a crypto account.
Before you can begin earning interest on your cryptocurrency investments, you'll need to decide where you'd like to open a cryptocurrency savings account. Crypto savings accounts allow you to accumulate interest on supported assets that you hold in your account. 
There are multiple crypto savings account providers that allow you to build interest on Polkadot holdings. Some of the factors you might want to consider when you decide where to open an account might include:
Support for Polkadot: There are thousands of cryptocurrencies and no single savings account provider will offer interest on every type of crypto that exists. The first thing that you should look for when you choose a savings account provider is that they provide interest for Polkadot holdings.
Availability in your area: Some account providers are only authorized to open accounts for residents of specific countries or states. Be sure that your selected account provider offers savings accounts in your area of residence before you apply for an account.
Withdrawal restrictions and fees: Some savings account providers charge hidden fees when you withdraw assets from your account, while others require that you wait for a pre-defined period of time before you can take held assets out of your account. When you compare providers, look for one that allows you to withdraw your assets at any time and with minimal fees. This ensures that if you run into an emergency bill and you need to sell a portion of your holdings, you won't have your assets tied up by your account provider.
Interest payout schedule: The best cryptocurrency savings account providers pay out interest on a daily basis, which allows more interest to compound over time. Look for an account provider that offers daily interest payouts to get the most from your investment.
Not sure where to begin your search for the right account provider? Consider a few of our top choices for earning interest on Polkadot below. 
Best For
Crypto futures traders
1 Minute Review
Kraken is a cryptocurrency that offers access to more than 50 supported coins and tokens, staking capabilities, futures trading and more. Kraken offers a variable maker-taker fee schedule, which often results in lower fees compared to flat-rate brokerages.
In addition to a wide range of crypto choices, Kraken offers customizable ordering platforms and mobile apps that you can use to fully refine your trading experience. There's plenty to love about trading on Kraken. It appeals to both seasoned professionals and new investors looking to learn more about the market.
Best For
Cryptocurrency investors looking for a wide selection of supported assets
Crypto futures traders
Beginner investors looking for maximum account security
Pros
Wide selection of supported tradable assets
Straightforward platform is easy for new users to master
24/7 customer service available via live chat
Cons
Maker-taker fee schedule may confuse some users
No option for phone or email customer service
1 Minute Review
Voyager is a leading name in the sphere of cryptocurrency investing, giving you access to over 50 tokens and coins. Buy, sell and swap assets using Voyager Crypto's simple mobile platform available as a free download for iOS and Android users. 
When you invest through Voyager, you'll pay nothing in commissions, which is a major benefit when compared to other cryptocurrency brokers. Voyager is also one of the only brokers we've seen that allows users to earn interest on their crypto investments. 
Though the broker could do more to improve its customer service, it's an excellent option for beginner investors and seasoned professionals alike.
Best For
Cryptocurrency investors looking for a wide selection of supported projects.
Investors who prefer mobile trading.
Anyone interested in earning interest on their crypto investments.
Pros
Simple, straightforward and intuitive mobile platform
Wealth of investment opportunities
Allows users to earn interest on select crypto investments
Cons
Only available for mobile users — no desktop platform
Limited routes to contact customer service team
Best For
Instant exchanges
1 Minute Review
Changelly Crypto is a cryptocurrency exchange platform that allows users to swap, buy and sell more than 170 cryptocurrencies. 
With an intuitive and straightforward platform, tools that allow you to find the best exchange rate quickly and multiple forms of currencies and payment methods accepted, Changelly offers a wide range of benefits over its competitors. 
Though we'd love to see Changelly expand its educational offerings and consider adding phone support to its customer service repertoire, the platform is a solid choice for both new and experienced traders alike.
Best For
New cryptocurrency investors
Investors looking to invest in cryptocurrency using a non-major fiat currency
Investors who value high-level customer support options
Pros
Selection of more than 170 cryptocurrencies to buy, sell and exchange
Simple and straightforward platform is easy enough for beginners
Pro platform is ideal for advanced users
24/7 live chat support is responsive and proactive
Cons
Currently no option for phone support
Step 2: Look at interest rates.
When you compare account providers, you'll also want to take interest rates into consideration. Each account provider selects their own interest rates for each cryptocurrency they support, and rates may change on a monthly basis as market conditions shift. Interest rates are usually listed in annual percentage yield (APY), which means that the percentage you see is the percentage you earn in total each year on your investment. 
Take a look at your account provider's selected interest rates for Polkadot and calculate how much you'll earn in interest based on the amount of Polkadot that you deposit. This can help guide your initial investment if you don't already own Polkadot that you want to deposit into your account.  
Step 3: Add Polkadot to your portfolio. 
After you've decided where you want to open your account and you have an idea of how much interest you can earn, you'll need to deposit Polkadot into your savings account. 
If you already own Polkadot, simply transfer your current investments into your interest-earning account using your new wallet address. If you don't already own Polkadot, you can purchase it using the following steps:
Step 1: Open an account with a broker that offers Polkadot. A cryptocurrency broker is a trading platform provider that allows you to buy and sell crypto assets. Depending on where you're earning interest, you may or may not be able to purchase Polkadot directly through your savings account provider.
Step 2: Decide how much Polkadot you want to buy. Fund your brokerage account and take a look at the current market price of Polkadot. Decide how many coins you'd like to purchase based on the current market price. Don't worry if your investment doesn't round out to an even number of coins — most brokers allow you to set a price limit in dollars and will automatically calculate what fraction of a coin you can buy with your investment.  
Step 3: Place your buy order. Place your buy order through your platform of choice. After your order has been submitted to your broker, your broker will take care of purchasing the coins and depositing them into your portfolio.
Step 4: Transfer to your savings account. If you've bought your coins outside of your savings account provider, transfer your coins from your brokerage account to your savings account using your savings account's wallet address.
Be sure to double-check that you've got the right wallet address before initiating your transfer.  
Step 4: Earn interest.
After depositing your Polkadot into your account, your account provider will automatically begin calculating your daily or monthly interest gains. Monitor how the Polkadot in your account is changing to keep track of interest percentage fluctuations.   
How Does Compound Interest Work for Polkadot?
Compound interest is a type of interest that you earn when interest that was previously accumulated gets added to your new principal balance. The next time that your interest is calculated, the interest rate applies to your new, larger principal balance. Let's take a look at how this might apply if you were earning interest on a Polkadot balance.
Imagine that you deposit 1,000 DOT into an interest-earning account with a rate of 5% APY and interest compounded on a monthly basis. After 1 month of holding 1,000 DOT in your account, your account provider will pay out about 4.17 DOT — that's 5% of 1,000 (50) divided by 12 months in the year.
The next month, you'll have 1,004.17 DOT in your account, and you'll earn about 4.18 DOT. This is because, in addition to earning a month's worth of interest on your initial 1,000 deposit, you'll also earn interest on the 4.17 DOT that was deposited into your account last month. 
This process will then repeat itself every month that you earn interest. So long as you don't withdraw any DOT from your account and your interest rate remains the same, you'll earn more and more interest each month. Some savings account providers even calculate interest accumulation on a daily basis, which further compounds the amount of crypto you earn through interest. 
Pros and Cons of Earning Interest in Polkadot
Pros
Cons
Earning interest allows you to accumulate more DOT without spending additional funds.
Interest may be compounded on a daily basis, allowing you to earn additional crypto every day.
Many savings account providers now offer no-penalty withdrawals, meaning that you can remove your crypto from your account at any time.
You must already have an investment in DOT if you want to begin earning interest. 
Interest rates may change on a monthly basis, making it more difficult to determine the most advantageous platform to earn interest. 
Get Started Earning Interest on Crypto
Earning interest on your Polkadot is an excellent way to expand your crypto holdings as a long-term investor. You can also earn interest on additional crypto assets through a single savings account. Check which types of assets earn interest through your account provider and consider further diversifying your holdings beyond Polkadot. 
Frequently Asked Questions
Can I get free Polkadot with a crypto interest account?
1
Can I get free Polkadot with a crypto interest account?
asked
Sarah Horvath
1
It's possible to earn free Polkadot when you build interest on DOT that you hold in a savings account. However, you'll already need to invest in Polkadot before you can start earning DOT, as interest is only earned on coins that you already own. 
answered
Benzinga
Should I put my savings into Polkadot?
1
Should I put my savings into Polkadot?
asked
Sarah Horvath
1
If you're looking for an investment in cryptocurrency and you find the Polkadot project exciting, there's nothing wrong with investing a small portion of your savings into DOT. 
However, it's important to remember that the cryptocurrency market is still largely unregulated, and crypto investments don't need to meet the same regulatory standards as traditional assets (like stocks and bonds). If you do decide to put a portion of your savings into Polkadot, never invest more money than you can afford to lose.  
answered
Benzinga
Gemini builds crypto products to help you buy, sell, and store your bitcoin and cryptocurrency. You can buy bitcoin and crypto instantly and access all the tools you need to understand the crypto market and start investing, all through one clear, attractive interface. Gemini Crypto Platform offers excellent account management options. You can manage your account at a glance, view your account balance 24-hour changes and percent changes. Get started with Gemini now.