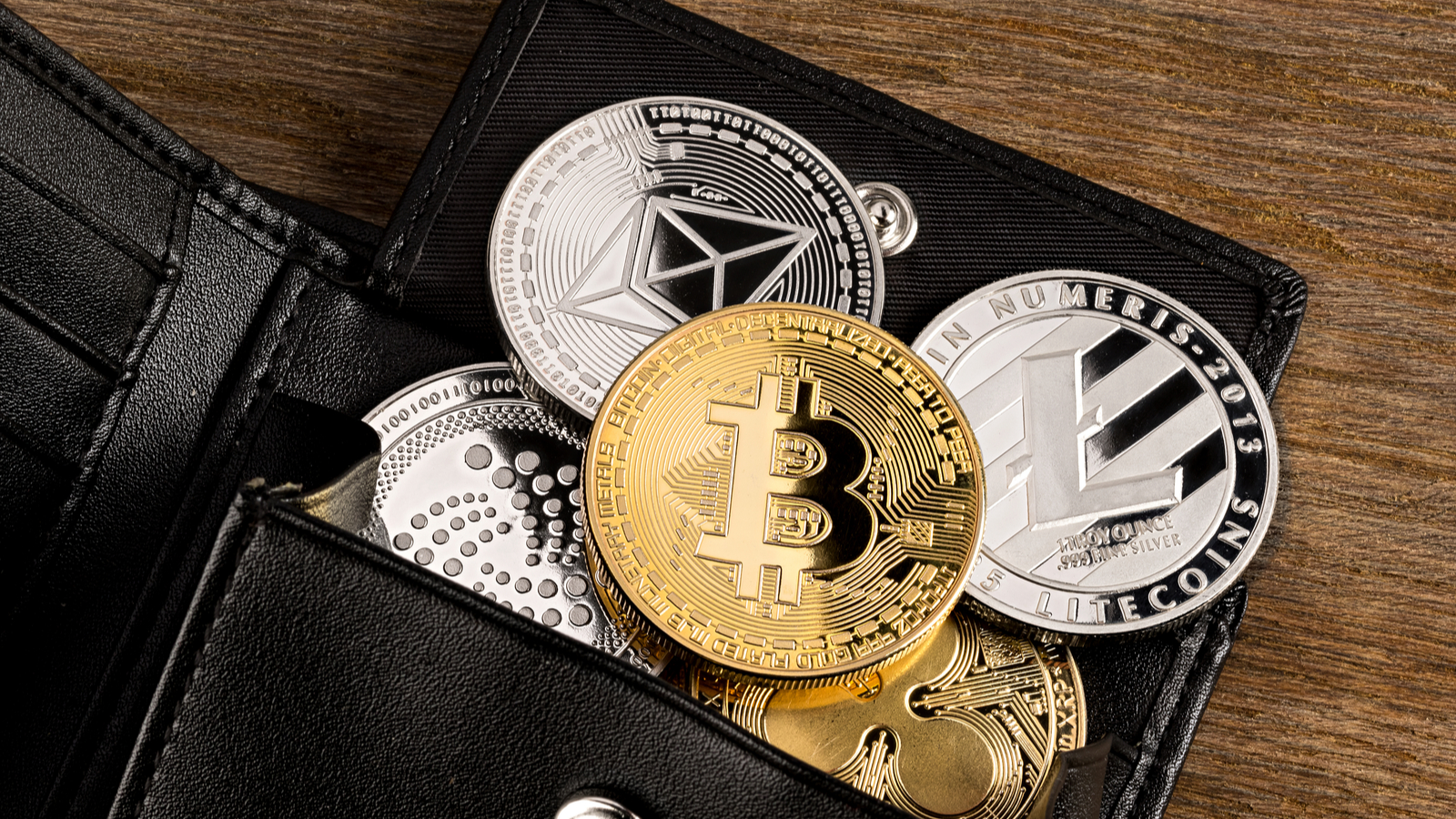 I should have known better.
I almost never go out to dinner on Sunday evenings. I like to cook, and on Sundays I enjoy making a nice healthy and hearty meal. If you are not using a slow cooker, I highly recommend one.
As I was getting ready to leave for the dinner, I checked my phone and saw Bitcoin (CCC:BTC-USD) trading around $47,500 — its lowest price in nearly two months.
If you know me at all, you know I preach that pullbacks are buying opportunities in long-term hypergrowth trends. Bitcoin and altcoins are no exception.
I texted my analyst and said I was going to buy Bitcoin and some altcoins, but then I noticed the time. I was running late for dinner.
Ah, it's fine, I thought. I'll go to dinner and buy when I get home. It won't matter, right?
Well, yes and no.
We started dinner with a traditional martini, enjoyed a nice bottle of Montepulciano wine and ate too much. I came home fat, dumb and happy, and decided to go to bed early.
Notice I didn't mention buying Bitcoin. It slipped my mind until I woke up early the next morning. I opened my phone to buy and …
There it was between $52,000 and $53,000.
You can see why that may have been my most expensive dinner ever.
But you know what? It's fine, and let me tell you why …
In the new Ultimate Crypto issue, I laid out three steps to building wealth over the long term. Whether you are investing in stocks, cryptocurrencies or anything else, you should keep these in mind:
Remember that no investment goes straight up.
Realize that pullbacks are buying opportunities when the outlook and long-term trend remain intact.
Repeat as often as necessary.
If you read some of the recent headlines and listen to the media, Bitcoin and cryptocurrencies are headed down the tubes. In reality, the last couple of weeks were just another pullback in an already massive climb that will go even higher.
Bitcoin fell 27% from its all-time high on April 13 to its recent low on April 25 — yes, the one I missed — before bouncing as much as 19% to its recent high yesterday.
Cryptocurrencies are generally more volatile than stocks, so I get that sharp pullbacks can feel like the entire ecosystem is collapsing. As Bitcoin's smaller siblings, altcoins usually get hit harder when bitcoin corrects … but they also usually outperform Bitcoin when it's rising.
We saw that the last couple of weeks. The altcoins I recommend in my Ultimate Crypto newsletter fell 44% on average from their recent highs to their recent lows.
BUT … they have bounced 40% off those lows, more than double Bitcoin's rebound.
That's how our Ultimate Crypto portfolio has gained 1,093% in less than 16 months (as of this morning) — with Bitcoin up 557% in that same time. Three of our coins have soared more than 3,000%.
You can see why pullbacks are opportunities when the long-term trend is massive and unstoppable.
Those huge gains did not come without pullbacks along the way, and anyone who bought those dips was smart. I may have missed a recent chance with Bitcoin, but I know there will be plenty more chances along the way as the strongest cryptos power their way higher.
This kind of thinking is critical because the long-term potential is off the charts as we enter a new phase in the evolution of cryptocurrencies.
Bitcoin earned the bulk of the gains during the first phase, and this new era belongs to hypergrowth altcoins. I would hate for anyone to miss out because cryptocurrencies seem too mysterious.
Don't think of altcoins as money in the traditional sense. Think of them as revolutionary new software programs that will unleash tsunamis of productivity and profits … and that will make their owners very, very rich. Just like we saw with Microsoft (NASDAQ:MSFT), Alphabet (NASDAQ:GOOG, NASDAQ:GOOGL), Oracle (NYSE:ORCL) and even Uber (NYSE:UBER) in the early days.
Cryptocurrencies and blockchain will change just about everything. The way you buy everyday goods and services … purchase a home … pay your taxes … vote … place bets … even how you order a pizza.
The transformation is happening. More consumers, investors, corporations and governments are waking up to the fact that cryptos and the blockchain are some of the most valuable technologies ever created.
Those who invest in altcoins now are ahead of nearly every other investor out there. If that's you, it is important to not lose this advantage by panicking in downdrafts. Pullbacks are buying opportunities … NOT selling opportunities.
With altcoins, the trend is firmly intact as adoption continues to spread from Wall Street to Main Street, and we are well-positioned to benefit from their transformative power and tremendous potential.
Despite all of this, we are still in the first inning — maybe even batting practice. Smart investors who get in now may be able to set themselves up for life.
On the date of publication, Matthew McCall did not have (either directly or indirectly) any positions in the securities mentioned in this article. 
Matthew McCall left Wall Street to actually help investors — by getting them into the world's biggest, most revolutionary trends BEFORE anyone else. Click here to see what Matt has up his sleeve now.