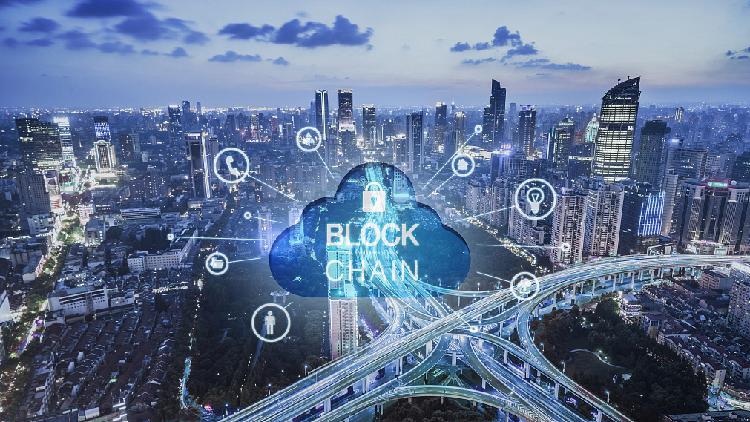 COVID-19 has wreaked havoc on the global economy as industries including the service sector have been caught in the whirlpool, but at least one segment of the economy is poised for more growth – blockchain. 
Driven by national policies, basic technology upgrading and mounting demand in downstream applications, China's blockchain industry has been evolving continuously since its landing, achieving a high degree of regional concentration and obvious industrial cluster effect. 
Now in its transition from 2.0 to 3.0, blockchain in China has witnessed an influx of young talents. 
According to a joint report on blockchain talent development by blockchain platform Interchain Pulse and job search website Liepin.com, the age of blockchain practitioners is mainly around 25 to 35 years old, accounting for 66.1 percent of the total in 2019. Among them, 37.9 percent are between 25 to 30 years old and 28.2 percent are 30 to 35 years old.
Channer Geng, DevOps team leader at VeChain, started to study blockchain technology some three years ago when he was at a cloud computing firm. Young talents like Geng have been attracted by the policy orientation since China listed the technology as an emerging area at the end of 2016.
In October 2019, blockchain officially entered the national strategic level. In April 2020, the National Development and Reform Commission incorporated blockchain into the scope of new infrastructure development for the first time, making it clear that it falls under new information infrastructure.
Geng said his blockchain abilities have boosted his salary by 30 percent. The same is true of his 60 colleagues working at this Shanghai-based tech service provider, who have all picked up their knowledge of blockchain.
However, this booming industry still faces a talent shortage as a result of its comparatively smaller talent stock than other sectors. As an emerging industry, the blockchain industry requires more compound talents, thus leading to a longer cycle of talent cultivation. 
Sheldon Zhang, a business partner of VeChain, admitted professionals are "far from enough," so "the competition is tough" in this expanding blockchain business where there are many startups, large companies and even traditional industries. 
The demand is huge. Consulting firm Gartner estimates China is facing a talent gap of more than 750,000 people in blockchain technology, and college students are responding. 
Qin Yuhan, a postgraduate student from Fudan University, had originally been studying electronics but is now studying blockchain technology in her graduate sophomore year. Almost 20 percent of her undergraduate classmates made the same choice, as they see it as of "a very promising future."
Some 30 students like Qin have joined the university's lab specifically teaching the new technology. The university began offering blockchain courses as add-ons to regular computer science classes for postgraduate students in 2016 and has now expanded the offering, opening a class here for undergraduate students not majoring in computer science at all. 
The university's next step is to provide massive open online courses and make them available to all college students in Shanghai, said Kan Haibin, a distinguished professor at the School of Computer Science at Fudan University. 
They've already established a virtual blockchain operation platform where students can program, create blockchain and conduct experiments. 
Internet data collector Hulianmaibo and Liepin said that 33 Chinese colleges have set up courses and majors related to blockchain. The hope is that with more courses revolving around blockchain, more fields will be able to use the new technology.