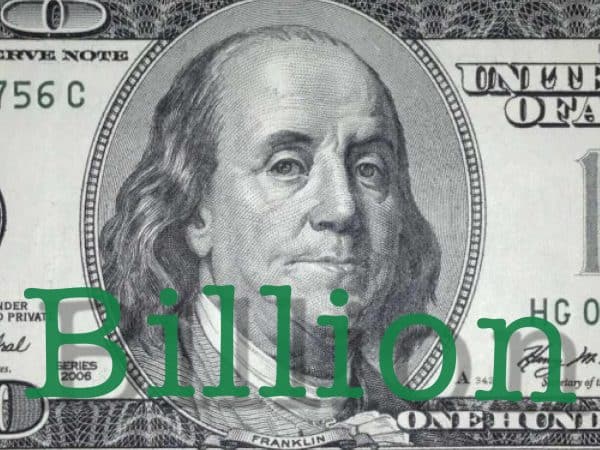 Andreessen Horowitz, one of Silicon Valley's most high-profile VC companies that invests in "software eating the world," is reportedly planning or looking into establishing a new fund of around $1 billion. According to a report from the FT, this new fund would make strategic investments into digital assets and crypto or blockchain startups.
Andreessen Horowitz is well-known for being a successful investor in many ventures including digital aset firm Coinbase which recently went public.
The VC firm's new fund would notably be its third that's focused on digital currency investments. The team at a16z is looking to secure anywhere between $800 million to $1 billion from various investors, according to the FT which cited sources familiar with the matter.
If these plans materialize, then the fund would be among the largest pools of funding that's intended for crypto initiatives. It may also be twice the size of the VC firm's previous crypto fund.
Andreessen's fundraising plans have come as digital asset investors continue to place bets on new ventures. The dramatic rise in investment activity has been driven by an unprecedented crypto bull market that's led by Bitcoin (BTC) and Ethereum (ETH), while many altcoin projects have also matured and are currently performing quite well.
Many crypto VCs appear to have realized considerable gains from Coinbase, the digital asset firm that went public earlier in April 2021. Coinbase is now valued at nearly $60 billion.
These impressive returns may have motivated more institutional investors like endowments and foundations to allocate additional funds to the crypto and blockchain space.
Despite a lack of regulatory clarity, many new investors continue to enter the crypto-assets space. Pantera Capital, which is one of the first crypto-related investment companies, intends to acquire $600 million in order to establish a new blockchain or distributed ledger tech (DLT) fund – which aims to combine investments in private firms and tradable crypto-tokens, the company revealed.
Pantera Capital's most recent venture fund managed to acquire $175 million back in 2018. It was valued at around 3.8x that figure as of January 2021.
Earlier this year, prominent investors such as Sequoia Capital China decided to allocate $225 million to the second crypto fund established by Dragonfly Capital, a move that more than doubled the amount that Dragonfly secured for its initial version a few years back.
Andreessen Horowitz's fundraising efforts might be able to surpass the capital secured by Paradigm, a crypto investment company launched in 2018 by Fred Ehrsam, Co-Founder of Coinbase, and Matt Huang, the former partner at Sequoia Capital.
Paradigm has secured $1 billion in funding from the endowments of Harvard and Yale universities. The company makes investments via an open-ended fund structure that has no commitment of returning investor money by a certain date.
Established in 2009 by Marc Andreessen and Ben Horowitz, a16z is an early backer of Coinbase and American Fintech Ripple.
The VC firm's stake in Coinbase was valued at $11.2 billion at the price of the digital asset firm's initial trades. Andreessen has sold off nearly $120 million in shares after Coinbase launched its IPO, regulatory filings confirm.
Andreessen is now also a prominent DeFi (decentralized finance)) investor. It was also a founding member of the Facebook-led Libra project that's now called Diem.
The VC company has converted to a registered investment adviser (as of 2019). This gives the firm a lot more flexibility when it comes to making investments in digital currencies and various other assets that venture funds may not be allowed to hold in large amounts. Andreessen was overseeing $35.8 billion worth of regulatory assets by the end of 2020, according to filings.