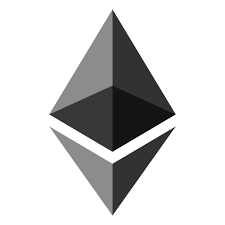 Many investors choose Ethereum as an easily accessible blockchain development platform that has secured its spot as the most actively used blockchain network. Understanding how Ethereum has made itself the prominent backbone of the altcoin market is essential to understanding its value and future potential. 
Ethereum Price Movements
Ethereum's native coin Ether (ETH) price, like lots of cryptocurrencies, can be volatile at times taking swings of over 50% in a single day. Many will misinterpret ETH's price volatility as a sign of danger to Ethereum's future. 
Ethereum is a software platform that hosts decentralized applications (dApps), smart contracts and stores data. These functions can host virtually a limitless array of different programs. This includes financial, semi-financial and nonfinancial functions that Ethereum's development community continues to expand upon every day. 
These applications all use what is referred to as gas fees to secure their spots on the Ethereum network. These network fees are taken in Ether, which is why the price of ETH is much more complex than just a community of buyers. These gas fees entangle the price of ETH with a world of other decentralized functions hosted on the Ethereum network. 
This article breaks down the fundamentals of Ethereum's decentralized blockchain platform and how its technology will affect the price of Ethereum.
What is Ethereum?
Ethereum should be thought about as a platform first and foremost. Ethereum, like any other platform such as YouTube, Facebook or Spotify, is a space where creators develop projects that are uploaded, hosted and stored by these services. The Ethereum platform allows developers to create decentralized applications that will enable users to conduct various financial transactions without the need for traditional intermediaries such as banks.
Unlike Ethereum, the typical online platforms today are usually managed and controlled by a single company. That platform is subject to and centralized around that company as they are entitled to privacy and relative control over their communities. 
Centralization leaves creators and those communities at the mercy of often frustrating and misleading corporate oversight. For instance, YouTube has faced a lot of pressure from the public and its advertisers to moderate its community to be a safer and more family-friendly environment. Many YouTube creators have criticized the company for its moderation being what they consider excessive censorship in response to these restrictions. 
On the other side of this problem, Facebook has been in an array of legal trouble for its misuse of user information and privacy. These are unacceptable problems when it comes to exchanging valuable data like your money. 
Ethereum's decentralized platform can securely facilitate transactions of any kind without the need to trust a private intermediary. The modularity, transparency and reliability of the Ethereum network make its platform important to its developers and investors alike.
History of Ethereum
The history of Ethereum has set precedents that investors should consider when thinking about the future of the network. Ethereum was initially proposed in 2013 by programmer Co-Founder Vitalik Buterin who was 19 years old. He saw Bitcoin as just the start of how blockchain technology could be implemented. 
To improve upon Bitcoin's technology, Buterin created the object-oriented programming language Solidity for writing smart contracts on the Ethereum network. The development of Ethereum was crowdfunded in 2014, and it eventually went live in 2015 with an initial supply of 72 million tokens. 
MolochDAO Hack
In 2016, Ethereum lost a lot of its market cap and public trust after one of its decentralized autonomous organizations (DAOs) was hacked for more than $60 million of stolen Ether. This incident raised uncertainty for Ethereum and plunged Ether's price to below $13 per coin. The plunge was still higher than Ether's initial coin offering (ICO) of $2.77 per coin but potentially a fatal mishap that could have destroyed any vision for Ethereum's future. After proposals to find a solution, the nodes reached a consensus to reverse the hacked token transactions and keep a separate network without any changes called Ethereum Classic. 
The decision to change protocol is where the Turing-complete aspect of Ethereum allows changes to Ethereum through a decentralized Ethereum node consensus. To keep the network decentralized, proposals are made by nodes other than nodes ran by the Ethereum foundation.
Once the proposal is passed and the specifications are locked, the updates are externally produced and implemented. Ethereum's network modularity is significant for investors to pay attention to, as it allows Ethereum to progress with the needs of its market. This protocol for network development is the most decentralized solution on the market for a progressive network.
DeFi on Ethereum
Currently, one of the most groundbreaking applications on the Ethereum network is the decentralized finance (DeFi) market. DeFi enables anyone to use Ethereum for financial transactions and services. Implementing financial instruments on the open-source blockchain of Ethereum comes with many desirable advantages. 
Financial instruments like settlements of stocks and bonds through banks use a lot of human capital, creating efficiency issues and time-consuming problems. On top of this, banks usually hold your money for you and require a level of trust that they will fulfill agreed-upon terms. DeFi relies on a system of verification instead of trust through its open-source blockchain ledger. 
The open-to-read code is the only thing processing your money, which is typically a lot faster than the traditional banking system. On top of this, investors can always have full ownership of their crypto. The potential for decentralized finance is only beginning to be explored. DeFi has the potential to restructure the forthcoming world of finance.
Ethereum Price Movements
Recently the ETH market has experienced dramatic swings that have many ether owners concerned. The price has soared from around $700 at the beginning of 2021 to hitting an all-time high of $4,362 on May 12. On May 15, the price went down about 40% to approximately $2,500 where it has remained over the past 2 weeks. 
In analyzing Ethereum's price movement, a couple of factors should be taken into account.
The DeFi and non-fungible token (NFT) markets boom is a massive accomplishment for public acceptance of valuable functions on the Ethereum network and a big reason for the jump in price.
Before recent news and media coverage, most people didn't know what decentralized finance or a non-fungible token even meant. However, after many decentralized applications started to prove themselves successful and profitable, these concepts surrounding Ethereum projects began to pick up more media coverage. This media coverage brought herds of new investors into the world of crypto and made these projects even more profitable.
The snowball effect of media coverage along with the volatility of margin trading has taken the Ether market on an undeniably wild ride. This being said, Ethereum is still in its early stages and, unlike Bitcoin, was made to be continuously upgraded. These new projects and concepts that the public is just beginning to understand is just that, the beginning. 
Best Exchanges for Ethereum
Ethereum's native token Ether (ETH) is a great coin to buy for introducing your portfolio to crypto. The easiest way to buy Ether is through a cryptocurrency exchange. You'll save time and money by choosing an exchange that gives you the ability to buy, sell and hold Ether in the same application. These exchanges are very similar to investing through a stockbroker.
You'll be able to buy and sell through your exchange, which will execute the orders on your behalf. Some of the best exchanges that support Ether tokens are Coinbase, Robinhood or Gemini. You will set up an account with an email and personal information to verify your identity on these exchanges. 
After your account is created and verified, you'll need to fund your account; this can typically be done with a direct bank transfer. Select exchanges like Coinbase and eToro also allow the use of funding with credit cards.  
Is ETH a Good Investment in 2021?
Ethereum has a lot to look forward to in the coming year. The network plans to implement its 1st major network upgrade from a proof-of-work to a proof-of-stake network with the upcoming release of Ethereum 2.0 later this year. This was always the plan for Ethereum, as a proof-of-work network like Bitcoin has scalability problems and excessive environmental impact. The switch to Ethereum 2.0 will lower gas fees for all transactions making it even more enticing for developers. 
This is where the upcoming Ether market is going to see a lot of changes in the coming year. Staking Ether on Ethereum 2.0 will catch the eye of many new investors looking for a long-term place in the crypto market. This could create a lot of price movement in the year to come and hopefully facilitate market stability in the future.
Does the Ethereum network have competitors?
1
Does the Ethereum network have competitors?
asked
Sean Carraway
1
Yes, there are many similar blockchain networks like the Binance Smart Chain that are very similar to Ethereum. Ethereum stands out because it was the first Turing-complete decentralized blockchain software platform that most of the crypto development community is accustomed to using. On top of that, Ethereum's devotion to transparency and decentralization has gained trust within the crypto community.
answered
Benzinga
Can the Ethereum network be hacked?
1
Can the Ethereum network be hacked?
asked
Sean Carraway
1
Yes, in theory, if one entity owns 51% of the Ethereum blockchain network, that entity could validate fraudulent transactions. However, this is extremely unlikely and probably would be fought against like the early DAO hack if even remotely possible.
Things susceptible to hacks and fraudulent behavior are poorly coded smart contracts and scammers. This is why it's essential to research and investigate projects before investing. It is usually easy for other crypto developers to spot scams and bad contracts because everything on its blockchain is on its public ledger.  
answered
Benzinga
Benzinga crafted a specific methodology to rank cryptocurrency exchanges and tools. We prioritized platforms based on offerings, pricing and promotions, customer service, mobile app, user experience and benefits, and security. To see a comprehensive breakdown of our methodology, please visit see our Cryptocurrency Methodology page.
Gemini builds crypto products to help you buy, sell, and store your bitcoin and cryptocurrency. You can buy bitcoin and crypto instantly and access all the tools you need to understand the crypto market and start investing, all through one clear, attractive interface. Gemini Crypto Platform offers excellent account management options. You can manage your account at a glance, view your account balance 24-hour changes and percent changes. Get started with Gemini now.