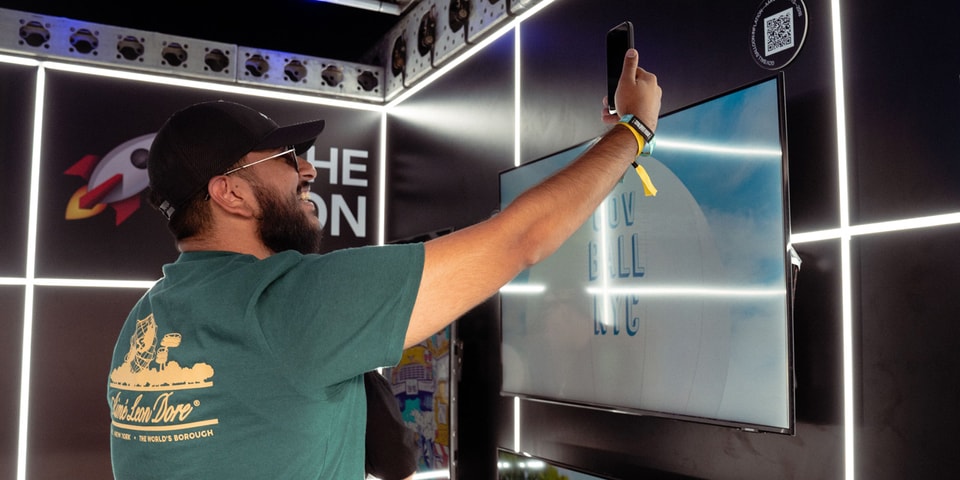 Coinbase continues to innovate in the crypto space and at Governors Ball Music Festival this past weekend, the company introduced limited-edition concert merchandise in the form of NFTs, as well as an NFT gallery experience on festival grounds.
In celebration of the 10-year anniversary of the New York City music festival, the on-site gallery was exhibited from September 24 to 26, showcasing GIFs of memories from years past, including a snapshot of a "Gov Ball"-emblazoned hot air balloon, crowds of festival-goers lounging on a grassy lawn and a slow-motion clip from King Princess' 2019 set. The experience also featured a futuristic photo and video booth, where visitors could commemorate their visit to the festival in digital form.
Have you been to the photo booth inside the NFT gallery yet?

NFT Queen @nataliaseth and rock icon @KingPrincess69 have! ?? pic.twitter.com/2rV5uQwfaS

— Coinbase (@coinbase) September 26, 2021
Coinbase exclusively gave its users a free, one-of-a-kind NFT on each day of the festival, which also granted access to a VIP lounge on the gallery's upper deck. In addition, concert highlights were captured in real-time and minted into NFTs available for purchase to festival attendees.
Went to a music fest, got a @coinbase fanny pack, and an NFT by @ProbCause ?

We living in the future folks! pic.twitter.com/eDavgzb3d7

— Bryan Brinkman (@bryanbrinkman) September 25, 2021
In recent months, the music industry has continued to embrace NFTs, with some artists releasing songs and others offering exclusive access to live performances in the form of NFTs. Rock band Kings of Leon recently auctioned off NFTs that gave owners access to front-row concert tickets at every one of the group's tours for life.
As the music industry gradually returns to live events post-pandemic, Coinbase has developed a new outlet for NFTs with its initiative at Governors Ball, in which NFTs are integrated into immersive, real-life experiences. Over the next few months, Coinbase will continue to work at the intersection of NFTs and live music, revealing custom NFT experiences at the dance music festival Electric Daisy Carnival at its events in Las Vegas in October and Orlando in November.
In other news, DC will hand out free comic book NFTs to attendants of the FanDome event.