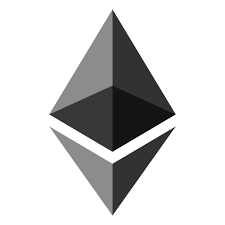 Ethereum is an open-source blockchain system that provides a platform for decentralized smart contracts to be built. This means that users from all around the world are able to build and run software that is resistant to censorship, downtime and fraud on the Ethereum network. 
The Ethereum blockchain is also able to host other cryptocurrencies, called tokens, through its ERC-20 smart contract. This has led to the development of many other cryptocurrencies that have been built on the Ethereum network. While Bitcoin is a good asset as a store of value, it is not able to support smart contracts like Ethereum can. 
Ethereum's Outlook in 2021
Within 2021, Ethereum has continued to be a pioneer in all of decentralized finance (DeFi), as well as seeing a tremendous increase in use. With the recent popularity of non-fungible tokens (NFTs), Ethereum has been the platform of choice for building these smart contracts. Although traders may not expect to get the same returns as the past few years, there is still tremendous room for growth.
Ethereum Market Capitalization
Ethereum currently holds the 2nd-largest market capitalization within the cryptocurrency industry behind Bitcoin, with a market cap of $345 billion. Ethereum has tremendous room for growth, as we are still in the early stages of DeFi development. Ethereum smart contracts can be used for anything from gaming, advertising, identity management, supply chain management — and everything in-between. If users continue to build on Ethereum for the years to come, we can expect significant growth in market capitalization.
Is it Too Late to Buy Ethereum in 2021?
With current innovations in the DeFi space as well as the amount of decentralized applications (dApps) built on the Ethereum network, Etherum is still considered a good investment. Users will continue to trust the Ethereum network as long as smart contracts continue being developed. That being said, Ethereum is the most reputable and well-trusted open-source blockchain currently available. So, to answer the question, no –– it is not too late to purchase Ethereum.
Why it Might be Too Late to Buy Ethereum
Ethereum has run into issues when it comes to scaling transactions. With the increasing amount of transactions, Ethereum fees have surged significantly. Ethereum has addressed this problem and plans to switch to a more contemporary protocol called proof-of-stake (PoS), which will allow for increased transactions and scaling. Although If developers begin to move away from Ethereum in the meantime to start building on other open-source blockchains like Cardano (CRYPTO: ADA) or Solana (CRYPTO: SOL), then Ethereum could see a decrease in use.
Why it's Not Too Late to Buy Ethereum
Ethereum is known as the most trusted open-source blockchain of modern time. Ethereum pioneered the way for developers to build their decentralized applications on an open-source, globally accessible, and censorship-resistant network. The amount of dApps built on the Ethereum network is increasing as developers want to build on the most reputable platform. If developers continue to build using Ethereum, there will be a significant increase in market cap, leading to a solid investment for buyers.  
How to Buy Ethereum
Open a crypto exchange account.
The first step to purchasing your Ethereum would be to open an account with an exchange of your choosing. Before you begin trading you will be required to verify your identity. This involves stating your legal first and last name. Followed by selecting the government ID you wish to use (ID, passport) then taking a photo and sending it in. Finally, users must send in a picture of themselves to match the form of identification previously sent. 
Fund your account. 
Once you have made your account and verified your identity, you are now able to begin purchasing Ethereum. To actually buy Ethereum, you will need to link a funding method to transfer money to your account. The most common method being a debit or credit card as well as a direct bank transfer. 
Place an order.
After your account is open, and you have linked a funding method, you are now able to purchase Ethereum. Don't worry if you don't have enough funds to purchase 1 Ether, exchanges allow you to purchase coins in fractions, so you are able to purchase however much works best for you. Always make sure to do your own research before investing in cryptocurrency — they are extremely volatile assets. 
Best Cryptocurrency Exchanges for Ethereum
You can buy Ethereum currently on Coinbase (NASDAQ: COIN) as well as Crypto.com and eToro. A centralized exchange is a great way to start buying and trading cryptocurrency — on your computer or mobile device. Always do your own research before purchasing cryptocurrency. 
Cryptocurrency Market Prices
The total market cap for all cryptocurrencies is currently just under $2 trillion. Long-term positive sentiment in the market continues as the DeFi industry continues to expand, although we have encountered short-term sell-offs as prices struggled to stay above support. The current market structure will depend largely on whether price action can hold current levels of support. 
Is Ethereum a Good Investment in 2021?
If you believe in the development of decentralized networks and want to invest in a less volatile long-term asset within the industry, Ethereum is a great investment for you. If you are looking to accumulate quick gains with high returns, then Ethereum may not be the best option for you.
Benzinga crafted a specific methodology to rank cryptocurrency exchanges and tools. We prioritized platforms based on offerings, pricing and promotions, customer service, mobile app, user experience and benefits, and security. To see a comprehensive breakdown of our methodology, please visit see our Cryptocurrency Methodology page.
SoFi builds crypto products to help you buy, sell, and store your bitcoin and cryptocurrency. You can buy Bitcoin, Ethereum, Cardano, Solana, Chainlink, Uniswap and other DeFi tokens instantly. For a limited time, get a $10 BTC bonus when you make your first trade of $10 or more!