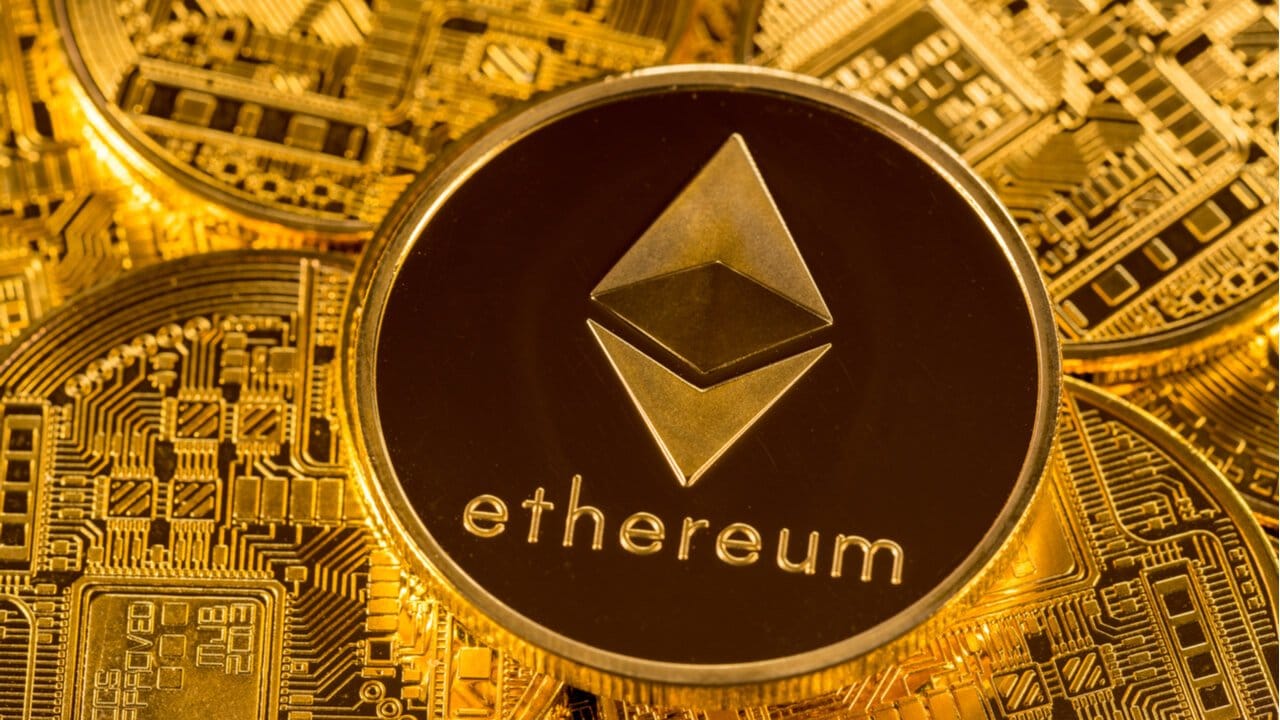 The Ethereum price weathered a double-whammy of adverse developments last week and still held the line, which is good news for the bulls. On Monday and Tuesday, the cryptomarket was sold as investors fled risk-assets in the wake of the Evergrande scandal. On Friday, it was again China that triggered the weakness. Late in the trading day, the wires flashed the news that the Peoples Bank of China (PBOC) had outlawed all forms of cryptocurrency transactions. Whilst hardly a new development, Ethereum (ETH) reacted lower, dropping below $2,800 for the fourth time in five days. However, as was the case all week, ETH found solid support and this morning, ETH is back above $3,100 and seemingly poised to charge.
Although the China-centric headlines were the dominant theme last week, a JP Morgan report said Ethereum is seeing increasing institutional demand. Furthermore, the release highlighted the growing premium in the Ethereum futures market, which should bode well for the spot price.
ETH Price Analysis
The daily chart shows that last week, the Ethereum price found robust support at the 100-day moving average at $2,760. ETH traded at or below the indicator in four of the previous six days before closing higher. Therefore, the 100 DMA is the critical support. Below the 100 DMA, the 200-day at $2,626 reinforces the confluent scale dow price support. As long as Ethereum remains above these two key moving averages, I maintain a bullish conviction. However, the price is running into some overhead resistance between $3,250 and $3,400.
The 20, and 50-day moving averages ($3,245 and $3,309) combine with a series of highs in August to offer resistance towards $3,400. On that basis, a decisive clearance of $3,400 would be an extremely constructive development and potentially lead to a run at $4,000.
Ethereum Price Chart (daily)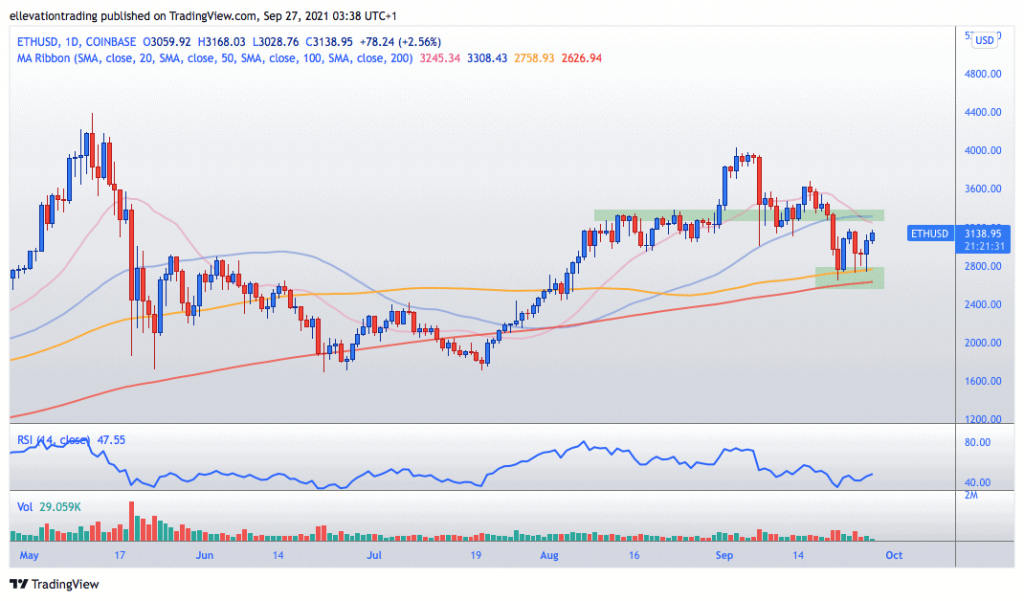 For more market insights, follow Elliott on Twitter.