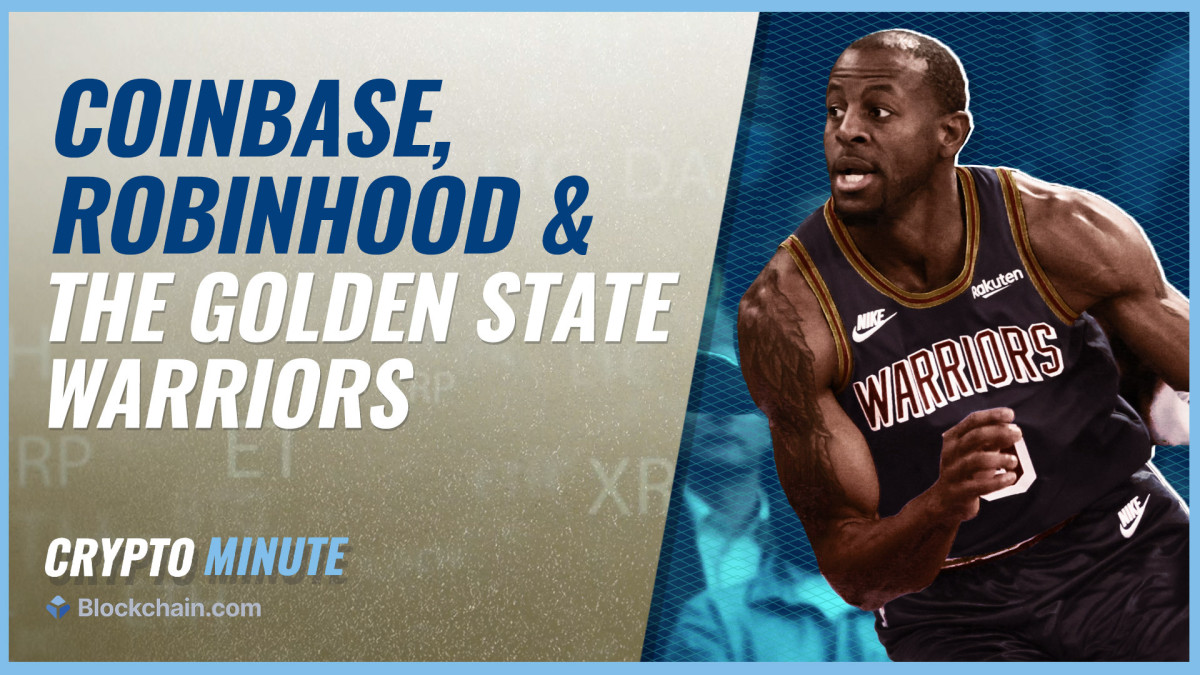 Sorry, NBA players. If Steph Curry scored on you, you may have a memory to live on digitally forever following the Golden State Warriors inking a deal with NFT company FTX.
In today's Crypto Minute, Ross Mac explored that deal, looked at a Coinbase  (COIN)  "display issue" that resulted in the creation of momentary billionaires and Robinhood's  (HOOD) – Get Robinhood Markets, Inc. Class A Report acquisition of Cove Markets.
Transcript:
Steph Curry is now the all-time three-point king…to celebrate, half the NBA will be in NFTs getting scored on by him…While a lot of people woke up richer than Jeff Bezos due to a Coinbase glitch.
I'm Ross Mac and these are the biggest cryptocurrency stories on Wednesday, Dec. 15.
Imagine waking up seeing billions in your crypto wallet? Who's the first person you call? A lot of people were getting ready to call their bosses to quit yesterday as some Coinbase users logged into their accounts Tuesday and found they had become billionaires overnight. The only problem was that it wasn't real. Coinbase quickly took to twitter to explain a "display issue" impacted balances on an undisclosed number of user accounts, though real trading was unaffected. Thanks a lot Coinbase…let me call my boss back and say that was an April Fool's joke.
Robinhood is putting the money where the mouth is when it comes to building out its crypto arm after it announced that it bought cross-trading platform Cove Markets. Robinhood also said that crypto wallets will be rolled out soon and Cove will help to build out the crypto product.
FTX has signed a partnership with the Golden State Warriors, in yet another push forward for sports NFTs. The Warriors will create and sell NFTs on FTX's NFT marketplace. It is now the official crypto platform for the Warriors in a deal, which is rumored to be worth around $10 million. This is actually a genius move to announce as Steph Curry just broke the all-time record for 3-pointers…as an opposing team, the worst that could happen back in the day is that you would make Sportscenter for Steph scoring on you…now you can forever be implanted in history as a NFT for getting scored on….
TheStreet's Crypto Minute is brought to you by Blockchain.com.