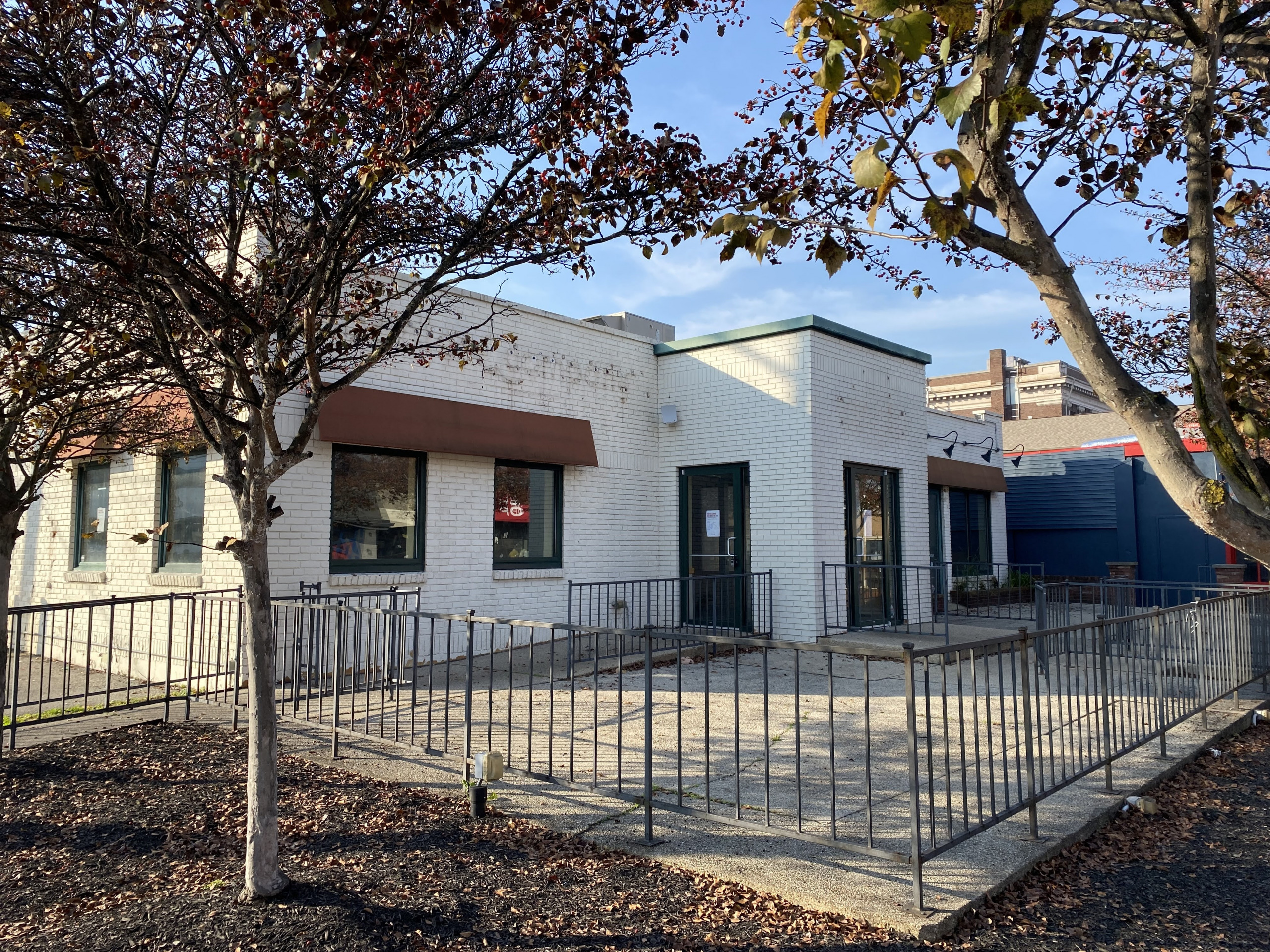 The future site of Dave's Hot Chicken in Broad Ripple, 927 Broad Ripple Ave., previously was home to Noodles & Company and Mezzaluna restaurants. (Dave Lindquist photo)
The former Broad Ripple site of Noodles & Co. is set to become the home of a Dave's Hot Chicken restaurant.
A group of franchisees based in Fort Wayne plans to open a location for the Los Angeles-based chain during the second half of 2022 at 927 Broad Ripple Ave.
Todd Hollman, who co-owns the Dave Diggity franchise group with Tyler Freeland and Matt Fortney, said the Broad Ripple building will be the second Indiana location for Dave's Hot Chicken. The first location, at 530 Massachusetts Ave. in the Pennrose on Mass Apartments development, is expected to open in March.
In the next five years, Dave Diggity plans to open 28 Dave's Hot Chicken restaurants: 15 in Indiana and 13 in the Columbus, Ohio, metropolitan area. In addition to Indianapolis and its suburbs, Hollman said Fort Wayne, Bloomington and Lafayette are likely sites for the restaurant that specializes in "Nashville hot"-style chicken.
"When we first got involved, there were six Dave's Hot Chicken restaurants out in California," Hollman said of the growing chain, which presently includes more than 30 restaurants in six states and Canada.
Hollman said he isn't concerned about the Broad Ripple location's close proximity to Joella's Hot Chicken, which opened in 2018 at 1072 Broad Ripple Ave.
"We knew they were there," he said. "And there's always going to be competitors coming into the market that offer a little different variety. We're excited about the location we're going to be at, right there on the main strip of Broad Ripple."
The 927 Broad Ripple Ave. building was occupied by Mezzaluna restaurant from 1992 until 2006, when Noodles & Co. opened. Noodles & Co. closed earlier this year.
Dave's Hot Chicken will be a next-door neighbor to Union Jack Pub, which moved across the street from 924 Broad Ripple Ave., to 921 Broad Ripple Ave. this fall.