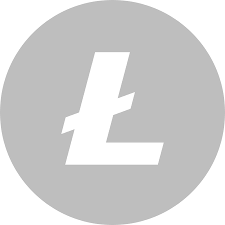 Decided you want to invest in Bitcoin or Litecoin? You can do so Robinhood for zero fees!
Over the last decade there has been an increasing amount of cryptocurrency projects, each offering their own unique advantages and disadvantages. Chances are most traders are familiar with Bitcoin and Litecoin. These 2 cryptocurrencies have separated themselves from the pack, offering great utility for investors. 
Though many individuals struggle to see the benefits and drawbacks of these coins, each offers different utility for investors. Whether it be a store of value or a coin for micro-transactions, both are great options. It's important to understand the difference between these cryptocurrencies to make educated investment decisions.  
What is Bitcoin?
Disclosure: eToro USA LLC; Investments are subject to market risk, including the possible loss of principal.
Bitcoin is the world's first open-source, decentralized peer-to-peer cryptocurrency. Launched in 2009 by the alias Satoshi Nakamoto, Bitcoin has pioneered the movement known as decentralized finance (DeFi). The inherent value of Bitcoin comes from many aspects –– most importantly being supply and demand –– in a similar way to gold. Without the launch of Bitcoin, there would be no market for cryptocurrency. 
The total supply of Bitcoin is set at a limit of 21 million coins. Bitcoin is verified through a proof-of-work (PoW) consensus mechanism where miners allocate computing power in return for BTC rewards. 
Every 4 years there is what's known as the halving, where the amount of Bitcoin given out in rewards is cut in half. This limits the rewards for miners that are verifying transactions. The total supply of BTC will be mined by the year 2140. 
What is Litecoin?
Litecoin is a cryptocurrency that was designed to provide fast and low-cost payments. Released in 2011 by a former Google employee Charlie Lee, Litecoin has become one of the most used cryptocurrencies for micro-transactions. 
Litecoin was created based on Bitcoin's protocol, therefore implementing a PoW consensus mechanism. A major difference between Litecoin and Bitcoin is the faster block time of 2.5 minutes. 
Along with the relatively quick transaction times, the Litecoin network has very low transaction fees, making it ideal for peer-to-peer payments. As of January 2021, Litecoin is one of the most widely accepted cryptocurrencies, with more than 2,000 merchants and stores accepting LTC.
Bitcoin vs. Litecoin Market Capitalization
The market capitalization for Bitcoin is slightly over $1 trillion. Litecoin, on the other hand, has a market cap of about $15 billion. This makes the market cap of Bitcoin roughly 67 times higher than that of Litecoin. The circulating supply for Bitcoin is currently over 18,000,000, while the circulating supply of Litecoin is roughly 70,000,000. 
Use Cases of Bitcoin vs. Litecoin
The primary use case for Bitcoin would be its store of value. Bitcoin can be thought of in comparison to gold. It has a value that we as a society create. Bitcoin is widely known as the most fundamentally strong project in crypto because it stands for open-source, peer-to-peer distribution. Bitcoin can also be used for different payment methods, although the slow transaction times and fees are not ideal.
Litecoin is considered one of the most useful cryptocurrencies for micro-transactions, making it much easier for individuals to send payments. This is because the Litecoin network can confirm a block in 2.5 minutes, where Bitcoin blocks are mined about every 10 minutes. This makes Litecoin transactions 4 times faster than a Bitcoin transaction. Although these 2 coins provide different utility, they are both extremely valuable. 
Where to Buy Bitcoin and Litecoin
You can buy BTC and LTC currently on an exchange like Coinbase, Webull or eToro. A centralized exchange is a great way for individuals to start buying cryptocurrency on their computer or mobile device. Make sure to do your own research on different exchanges to determine the different features offered for investors. 
1 Minute Review
Coinbase is one of the Internet's largest cryptocurrency trading platforms. From Bitcoin to Litecoin or Basic Attention Token to Chainlink, Coinbase makes it exceptionally simple to buy and sell major cryptocurrency pairs. 
You can even earn cryptocurrency rewards through Coinbase's unique Coinbase Earn feature. More advanced traders will love the Coinbase Pro platform, which offers more order types and enhanced functionality.
Though Coinbase doesn't offer the most affordable pricing or the lowest fees, its simple platform is easy enough for complete beginners to master in as little as a single trade.
Best For
New cryptocurrency traders
Cryptocurrency traders interested in major pairs
Cryptocurrency traders interested in a simple platform
Pros
Simple platform is easy to operate
Comprehensive mobile app mirrors desktop functionality
Coinbase Earn feature rewards you with crypto for learning about available coins
Cons
Higher fees than competitors
securely through eToro's
website
Disclosure: eToro USA LLC; Investments are subject to market risk, including the possible loss of principal.

1 Minute Review
eToro, headquartered in Cyprus, England and Israel, has provided forex products and other CFD derivatives to retail clients since 2007. A major eToro plus is its social trading operations, including OpenBook, which allows new clients to copy trade the platform's best performers. Its social trading features are top notch, but eToro loses points for its lack of tradable currency pairs and underwhelming research and customer service features
Best For
U.S. based cryptocurrency traders
Social and copy traders
Simple user interface
Community engagement and following other traders
Pros
25 cryptocurrencies
Expansive network of social trading features
Large client base for new traders to imitate
Cons
U.S. traders can only buy cryptocurrency
1 Minute Review
Webull, founded in 2017, is a mobile app-based brokerage that features commission-free stock and exchange-traded fund (ETF) trading. It's regulated by the Securities and Exchange Commission (SEC) and the Financial Industry Regulatory Authority (FINRA).
Webull offers active traders technical indicators, economic calendars, ratings from research agencies, margin trading and short-selling. Webull's trading platform is designed for intermediate and experienced traders, although beginning traders can also benefit.
Webull is widely considered one of the best Robinhood alternatives.
Best For
Active traders
Intermediate traders
Pros
No charges to open and maintain an account
No account maintenance fees or software platform fees
Intuitive trading platform with technical and fundamental analysis tools
Which Has More Room to Grow: Bitcoin or Litecoin?
Considering the fundamentals of both cryptos, Bitcoin may have more room for growth. This is because there will never be another Bitcoin –– it is the first cryptocurrency ever created. Without Bitcoin, the blockchain industry would have little institutional adoption or mainstream appeal. Litecoin offers great utility, though there is the possibility of other projects coming along and improving block times and transaction fees even further. 
Taking into account the market capitalization of both Bitcoin and Litecoin, Litecoin may have more room for growth. This is because for Bitcoin to double in price, the market cap would need to grow past $2 trillion. This is not completely unrealistic, although it may take some time. Litecoins $15 billion market cap makes it easier for the coin to double in price.
Current Cryptocurrency Prices
At the time of writing, the current market cap of all of the cryptocurrency market is roughly $2.5 trillion. As more companies begin to adopt blockchain technology, market sentiment has never been more bullish. Bitcoin price movements within the next few weeks will heavily impact the market in the short-term.
Which is Better: Bitcoin or Litecoin?
It is unclear which asset will provide a higher return rate, although when it comes to project fundamentals Bitcoin and Litecoin are both great options. 
If you are looking to invest in the pinnacle of DeFi, widely considered as the industry's store of value, Bitcoin could be a great investment for you. If you wish to carry out microtransactions with a cryptocurrency, then Litecoin may be a great option for you.  
Benzinga crafted a specific methodology to rank cryptocurrency exchanges and tools. We prioritized platforms based on offerings, pricing and promotions, customer service, mobile app, user experience and benefits, and security. To see a comprehensive breakdown of our methodology, please visit see our Cryptocurrency Methodology page.