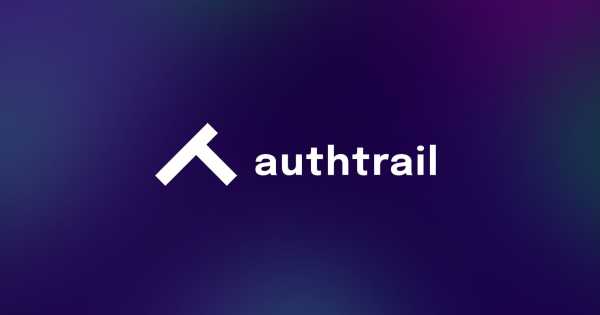 More than 1 quintillion bytes of data are produced every day all over the world in companies related with different industries, but many of them can't verify all the data that is processed. Having unreliable data can cost companies a lot of money, so in order to be more efficient, every business needs trustworthy data.
According to Authtrail's official twitter account, on September 21, Authtrail joined the Moonbeam Network ecosystem.
"Authtrail is a great example of leveraging open Web3 technologies to solve real-world problems for regular users. We are delighted to support the team at Authtrail in bringing Moonbeam as a solution to challenges in enterprise environments," said Derek Yoo, CEO of PureStake and Founder of the Moonbeam project.
What is Authtrail and how does it work?
Authtrail is a blockchain-based Software as a Service (SaaS) platform that allows enterprises to check if their data is valid, safe, and trustworthy, using blockchain technology. Once the data is added from databases and apps, for example, from Oracle, SAP or others through the Authtrail API, the data gets hashed in certain amounts of time so the transactions are faster and efficient, then it's anchored on the blockchain network and verified against other records on the blockchain, all of this happens on the Moonbeam network, according to its official website.
This brings an innovative and efficient way of validating data without using any human effort, giving the possibility to anyone to check the data integrity with just a simple link, which brings one of the main blockchain advantages, traceability.
What industries is Authrail aiming for?
According to its official website, any enterprises can benefit from Authtrail services, but they are aiming to industries with large amount of data, such as the healthcare and pharmaceuticals, banking and insurance, telecommunication and IT, manufacturing and R&D, they are also opened to working with industries such as automotive and robotics.
Reliable data is very important for enterprises in order to be more efficient, it can make them save money, as well as produce additional income. Authrail aims to become a bridge between the real world and the digital world by using blockchain technology of data verification. This funding round is the first step for becoming a leader in data verification and integration of the blockchain space.